The Perth Recruitment Experts
Over the past 21 years, WCA Solutions has provided clients the flexibility to select the right level and budget of recruitment support they need. WCA Solutions can be engaged on an hourly rate with an agreed budget, or on a success fee basis, your choice.
The WCA Solutions HR and Recruitment team have more than 100 years of local and international recruitment experience across a broad range of industries and professions, delivering end-to-end recruitment services.
Recruitment Services
We pride ourselves in finding quality candidates for your requirements, utilising best-practice screening processes and tools.
Our team has recruited thousands of candidates for our clients and successfully implemented and delivered recruitment strategies to identify and recruit the best talent in the world for some of the world's most complex projects and challenging to find talent.
Our recruitment services include:
Permanent recruitment
Temporary recruitment
Executive search and selection
Outsourced recruitment services
Job Descriptions
Determining the necessary skills, capabilities and competencies required to achieve your strategic and operational goals is a key principle of workforce planning. Often organisations march ahead with recruitment activities without developing or updating a job description for the role.
Job descriptions support the organisational structure and workforce planning activities by clearly articulating roles and responsibilities aligned with the strategic direction of the organisation.
WCA Solutions have a framework and process that can assist with structuring job descriptions with role duties and responsibilities and align core expectations with the values and culture of your organisation which will provide the foundation to measure performance in the future.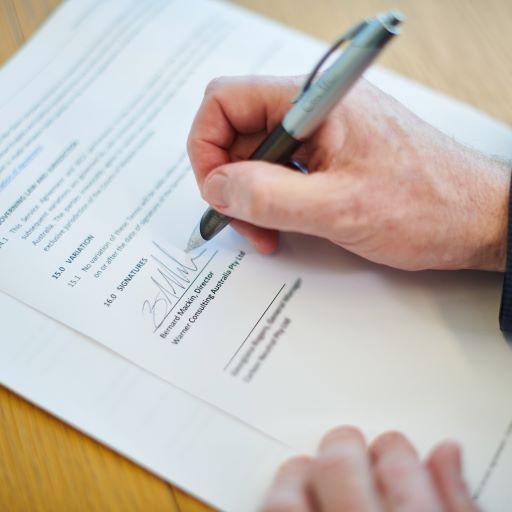 Clear & Compliant Contracts
Turn to our consultants who collectively have more than 150 years' experience working under the various Australian industrial relations state and federal systems. We develop concise and compliant employment contracts to protect your best interests.
WCA Solutions are experts in interpreting the Fair Work Act, State legislation, Modern Awards that apply to your business. WCA Solutions can quickly determine the rates and entitlements you should be paying your employees, and develop concise and compliant employment contracts you can rely on.
Induction and Onboarding
The initial weeks and months of employment will make or break an employer and employee relationship. To become an effective member of your team, it's important that new employees are supported during their first few weeks and months. Planned and regular meetings to communicate your expectations, clarify key objectives, and two-way feedback is recommended.
WCA Solutions has developed best practice induction and onboarding programs for our clients across a wide range of industries. We incorporate appropriate probation check-ins and induction into your HR and WHS requirements.
Leadership & Performance
To achieve business objectives and employee engagement, all organisations need to assess and provide feedback to employees on their performance and progress. All employees regardless of industry want feedback, direction, and recognition for their efforts.
Unfortunately, the majority of issues that arise in the workplace are a result of poor communication, engagement, and direction given to employees. The absence of regular and structured feedback enables poor performance to go without consequence and high-performing employees to go unrecognised and unrewarded.
WCA Solutions assists employers to implement leadership development programs and performance appraisal systems and employee engagement strategies to achieve the organisation success.
Our Process
Step 1 - Job Description
With your input, we will develop a Job Description to document the requirements of the role's key objectives, tasks, and responsibilities. The Job Description will provide the relevant information us to prepare a Job Advertisement and define the selection criteria and interview questions.
Step 2 - Advertise & Shortlist
Advertise and promote the vacancy to job boards, social media, networks, and staff. Our team will shortlist applicants against the selection criteria and Job Description requirements and work with you to identify the most suitable candidates to progress to the interview stage.
Step 3 - Interview & Select
Our consultants are experts in conducting behavioral interviews to ensure our clients receive the best talent available.
Case Study
Growing Digital Marketing Agency
Upon recruitment of the key staff and successful establishment of the key HR and IR infrastructure, WCA's role moved to more of a strategic development role supporting the company through both a global downturn and subsequent growth to achieve business goals.
Read more